GoAir

rolls out three discounted ticket schemes starting at Rs 691……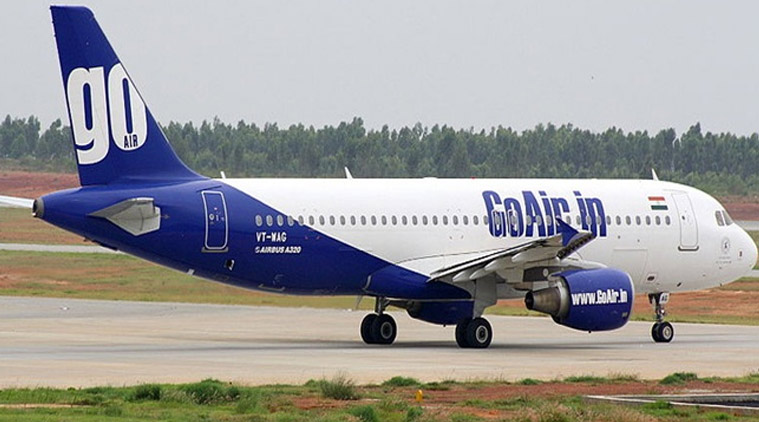 GoAir, too, enters fare war
No-frills carrier GoAir today rolled out three discounted ticket schemes to its customers for a limited period including offering one-way fares starting as low as Rs 691 excluding taxes for travel between January 1 and September 30 next year.
This comes at a time when other airlines are also offering attractive discounts to woo travelers.
This Rs 691 figure is far less than the Rs 2500 mark which the Government is discussing in its New Aviation Policy.
Such healthy competition between the airlines causes the smile to return on consumers' faces. It is more than welcome.
There are three offers — Christmas Special, Go Explore and Happy Tuesday's. All are aimed at making air travel affordable for customers across its network, especially during the holiday season, GoAir has said.
'Christmas Special' offer. It is available for bookings from November 20 to November 22, gives every 25th GoAir passenger a chance to win free tickets to any of the GoAir sectors for travel between December 1 and December 25, 2015, GoAir said in a release.
'Go Explore' scheme. The ticket prices for GoAir flights starts at Rs 691 excluding mandatory taxes. Travel period for this offer is between January 1 and September 30, 2016.
'Happy Tuesday's' offer. This is one wherein passengers will be able to avail 20 per cent discount on the base fare of all GoAir flights booked between November 24 – December 15, 2015 for travel on Tuesdays between the given period.
The 4-week sale will be open till midnight of December 14, and tickets booked under this offer will be governed by the airlines standard re-booking and cancellation policies, the airline said.
To avail the opportunity, passengers should book their tickets between November 21-24, 2015 and log on to NC Airways.